REFLECTIVE SAFETY ROPE
Reflective Safety Rope reflects light and flashes to give safety warnings.
It is easily visible from a distance of as far as 100 meters.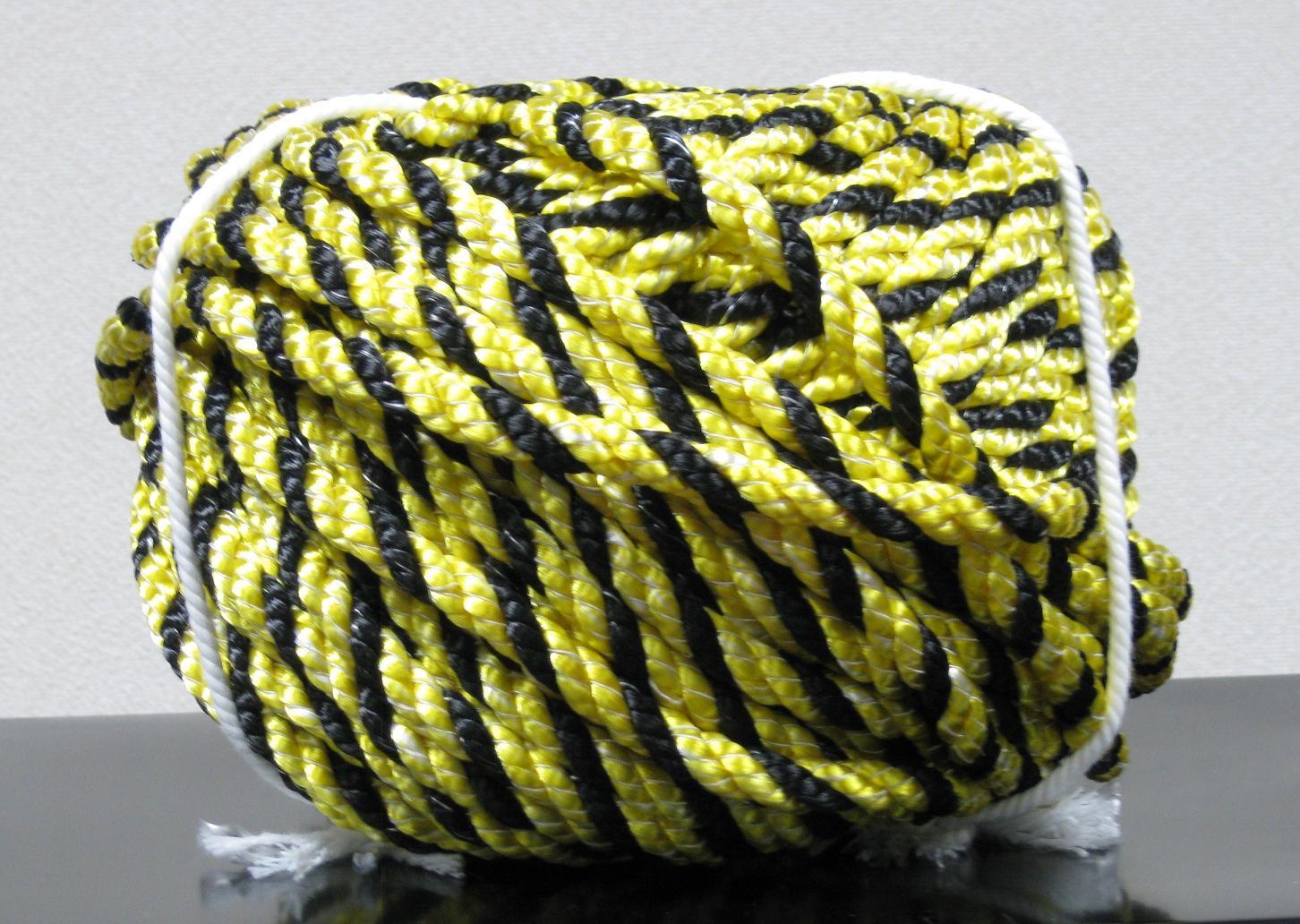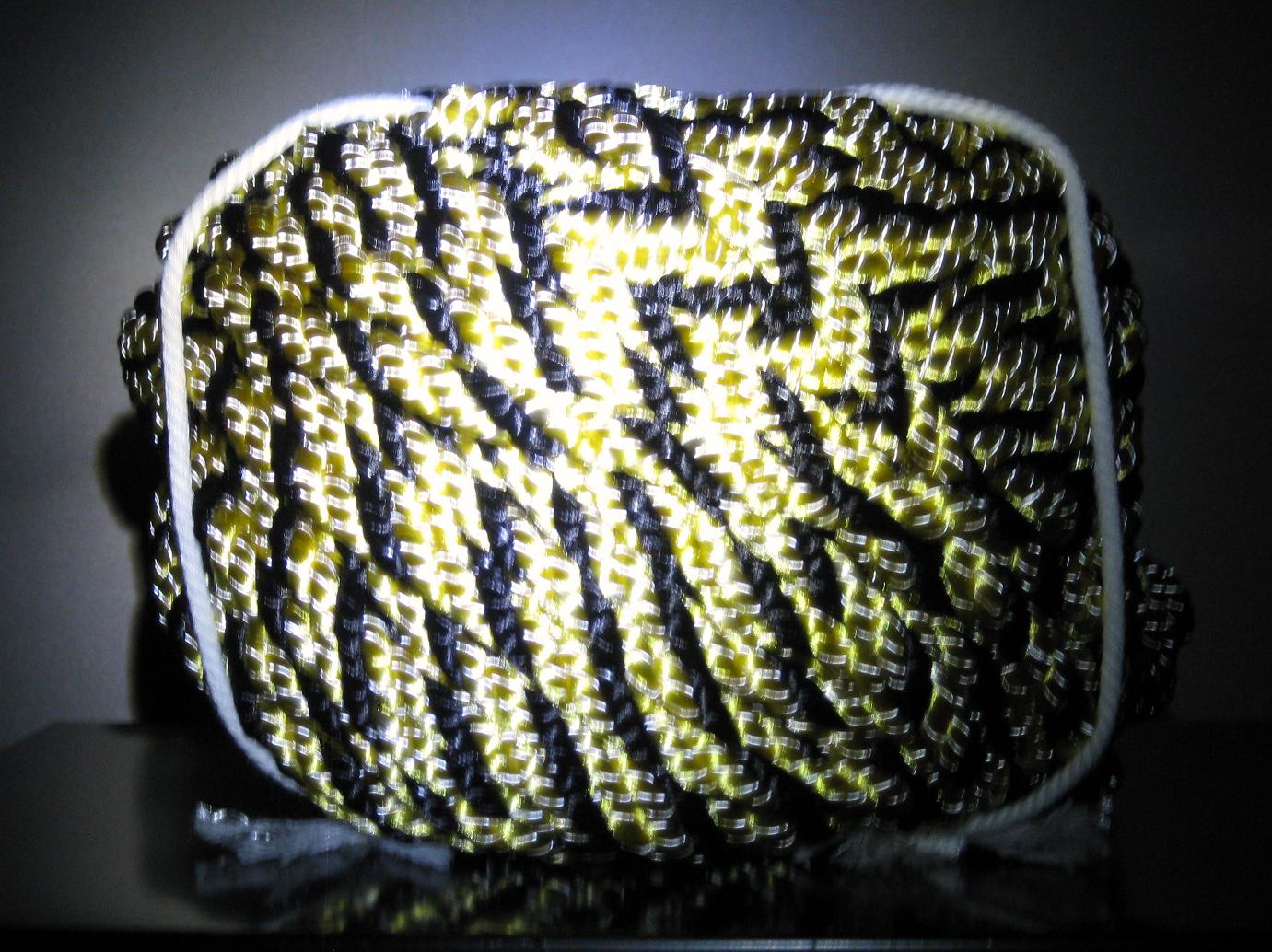 Under Fluorescent Ceiling Light Under LED Flashlight
1. High Visibility and Safety
Excellent reflection brightness is a result of our high precision particles control and ultrafine particles processing technology and know-how. It is visible in a distance of as far as 100m from car headlights.
2. Highly Strong Rope with Filament Core Twine
Reflective Safety Rope is an outstandingly sturdy rope, which is also used for tuna long line.
Its tensile strength is as high as 1,300kg (φ10mm).
3. Water Repellent Type Available
Water repellent finish makes it resistant against dirt and dust, retaining high reflection and visibility in rains.
4. Superior Weather Resistance
In our outdoor-exposure test, Reflective Safety Rope has proved to sustain its tensile strength, reflection brightness, and water-repellent properties after three years of outdoor-exposure.
5. Flexible Polyester Rope
As Reflective Safety Rope is polyester rope, it is flexible and good for knotting, binding connecting and tightening.
Its smooth texture and flexibility make it easy to handle and applicable to various purposes.
6. Eight Color Variations
Choose your color from 8 color variations.
An original color of your choice is also available.
Reflective Safety Rope is available in a diameter between 3mm and 10mm.
Applications
Civil engineering and construction: for "under construction" notice, safety warning, barricading and bordering.
Disaster prevention and emergency: for emergency evacuation and rescue, and for danger zone/obstacle warning.
Separation of railway track: for safety warning during track maintenance work in night time.
Sport and recreation: for camping, mountain climbing and trekking and for guiding signs (in trails, underpasses and tunnels).
Home use: for noticing, barricading and bordering a parking area or other personal properties, for gardening and for crafting.
Specifications of Reflective Safety Rope
φ6.8mm

φ10mm

Material

Polyester 100%

Polyester 100%

Diameter

6.8mm

10mm

Length

100m/coil

50m/coil

Braking strength

680kg

1,300kg

Weight per meter

27.5g/m

50g/m

Retroreflection

6cd/lux・m2
(117mcd/lux or up with the rope of φ6.8mm×2.5m)

4cd/lux・m2
(117mcd/lux or up with the rope of φ10mm×2.5m)